*Update August 2013 – Check out a new Peter Pan musical ! *
Here are some samples of set design for the Cathy Rigby production of Peter Pan and closeup of swords for Peter Pan, Captain Hook and Tiger Lily. These set designs and props are available from ZFXFLYING.com, as well as updated new set designs from ZFXFLYING.
ZFX Flying has a very fun website and I encourage you to visit it. They do fx for Peter Pan, Wizard of Oz and many other shows including "Matrix" type flying fx.
Tiger Lily Sword
Sword for Peter Pan
Captain Hook Sword and Hook
Johnny Corkscrew Sword

All Swords – available from ZFX Flying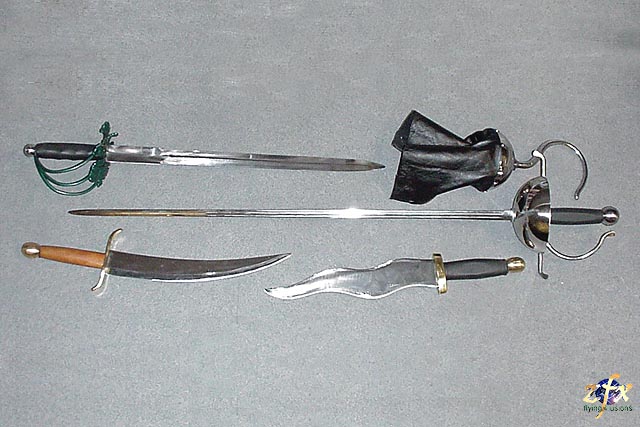 Underground Set Design
Pirate Ship Set Designs
Photo of Peter Pan Nursery

Peter Pan Neverland Set Ideas
Jolly Roger Scrim for Peter Pan Productions